Account Verification in a casino - a mandatory procedure for every gambling establishment, which provides an opportunity to win real money, which often causes difficulties for users. Difficulties arise for players who are used to playing on small venues that do not require identification. It is important to know how this procedure goes in order to receive your money. We will tell you what documents you need to provide and why.
Verification of the game account is necessary to verify the personal data that are indicated during registration, so that the administration of the institution can make sure that you are a real person, and is done only once for each account.
This procedure is mandatory for all users, because it provides an opportunity to understand whether we are facing a live player or program. Almost always, gambling establishments are asked to undergo account verification when withdrawing the first winnings by sending an e-mail.
To do this, you just need to send a photo of your passport, driver's license or other documents proving your identity and submit the details of payment systems. Also, the administration of the casino may require a photo of the user with a passport in his hands to compare the appearance in the picture and the documents provided.
The administration of a gambling establishment does not care about all the passport data, so you can paint over everything that you do not want to provide. Be sure that confidential information is not shared with third parties.
How does an online casino select accounts to verify an account?



The administration, daily monitoring the statistics of all users, is trying to calculate fraudsters. If suspicious users are found, they request verification of the game account
Periodic checks of accounts are carried out randomly, but do not forget that there are limits on the withdrawal of funds, upon reaching which the online casino must by law have to perform a user check, in addition, account verification required if the player has won a significant amount with a small initial deposit.

Documents required for account verification
The user needs to prove his identity, address and payment method. Reliability is confirmed by sending photographs of an identity document. To prove your place of residence, you will need a photo of utility bills, and if you use online banking, you can send a screenshot.


At registration it is necessary to indicate reliable information, since it must coincide with that indicated in the documents. A slight runaway can lead to problems with verifying your account.


Verification of payment methods

If you replenish your account with a credit card, the administration may ask for proof that it belongs to you, asking you to send a photo of the card from both sides or your picture with it in your hands.
On the front side, you need to cover the numbers in the middle, for example, 1357 ******** 3579, and on the reverse side, a three-digit CVV code of the card.


There are times when players do not overlap information that opens access to funds on a bank card. Then the online casino often does it on its own. We advise you not to hope for anyone, protecting yourself, because the playgrounds are different.
In addition, portals have the right to require information about transactions between a player and a casino to verify the game account, because the administration needs to see the movement of your deposits and withdrawals in the bank account.


Users using e-wallets should be prepared that the casino may require profile screen shots (Yandex.Money, WebMoney, QIWI and others) to verify the game account on the site. Be sure to be visible information about your ID or email, as well as the name. In some cases, the administration requests screenshots of individual transactions.
If for some reason you do not want to transfer a large number of documents, it is better to refrain from playing online casinos at all, because no honest gambler can do without account verification, sooner or later, all users go through this procedure. It is important to remember that photos in which all the necessary data is poorly visible may not be accepted.
Verification difficulties
Unfortunately, problems with verifying a game account arise quite often, because most gamblers do not expect to need to send confidential information, so they often choose sites that do not require the transfer of confidential data to withdraw funds won. Such a platform should be, on the one hand, with a simple verification of the game account, and on the other hand, make payments quickly.
The verification procedure for a game account does not always take place as quickly as we would not like it, delaying the withdrawal of our own funds. Many users often complain about the delay with verification, but this problem is not found in all online casinos.
There is an assumption that some portals deliberately delay the verification of user accounts and find fault with documents, discouraging the desire to withdraw funds. If problems arise, gamblers prefer to cancel the withdrawal of funds and play on, eventually dropping everything to the last penny.
Why do not you need to play in a casino without verifying a gaming account?

It is better not to register and not play in online casinos that do not require account verification. This may mean that they do not have a license. Therefore, at any time the permission can be revoked, and if the online casino closes, then it may not return your winnings or deposits. That is why we recommend playing only in reliable, time-tested and gambling online casinos.
True, there are exceptions to the rule! For example, one of the most popular casinos in 2020, Vavada Casino, is licensed and requires verification only in exceptional cases! At the same time, all new players are given a gift for registration - 100 free spins in the game Space Wars from provider Netent!
Best Licensed Casinos 2020
Summary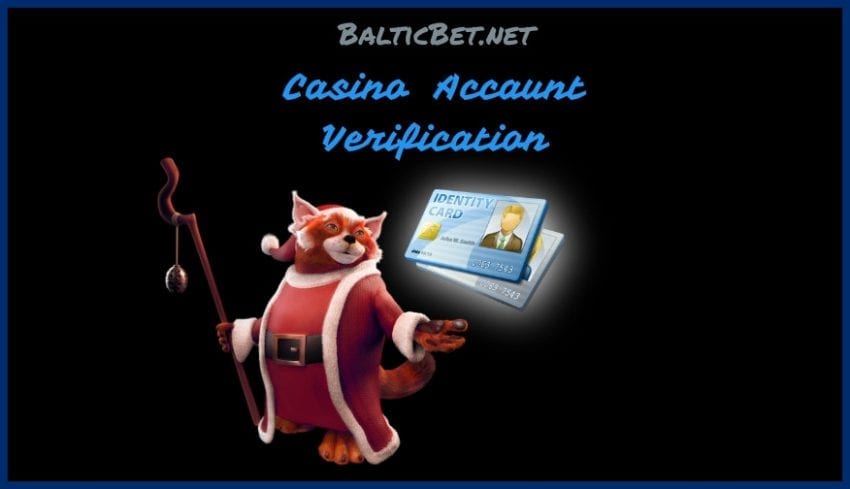 Article Name
Description
Account Verification в Online Casino - a mandatory procedure for every gambling establishment, which provides an opportunity to win real money, which often causes difficulties for users.
Author
Publisher Name
Publisher Logo